Hello!
This is our first post on our developers' blog! I'm so excited to share the projects we have been working on and hope to work on in the future.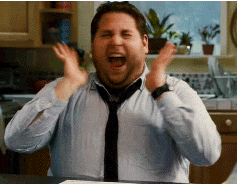 What is Rolling Bunnies? 
Rolling Bunnies is a new mobile games network that aims to produce mobile games incorporating blockchain technology to provide players real-world value for playing. In our network, our mission is to provide players a vast selection of creative and captivating games to play, as well as to provide small-scale game developers, designers, and teams a place to spotlight their games while off. Our current in-house teams are made of up of passionate gamers and world-class artists who are committed to creating games that you just won't be able to stop playing!
Why did we start Rolling Bunnies? 
We created Rolling Bunnies for two main reasons. First, because we love games and we make art for a living. Listen to any of our lunch conversations and I can guarantee you there's a more than 50% chance that it's probably about a game we are playing or a game that was just released or updated. With our passion for games, we wanted to combine it with the skillsets of our amazing artist to create fun and captivating games for our community on Gaia Online. Our second reason was to create a network of games to spotlight and create a community around indie games. As we grow Rolling Bunnies out, we hope to see both our network of games and our community of game enthusiasts grow at an exponential rate.
What can you look forward to?
Keep looking out for updates on our new games! We have several in the pipeline waiting to be published and we can't wait to give more updates on them as well as the games we are currently working on!
– Rolling Bunnies Team
Contact Us
If you are a game developer and are interested in joining our network, we want to talk with you! Shoot us a message!